Big tits in sports presents: Savannah takes DPs big cock instead of the million dollar check
Scene Title: Million Dollar cum-Shot
Storyline: Savannah Stern is up for the million dollar basketball challenge. All she has to do is shoot in one basket and she will win one million dollars and the check will be given to her by her favorite pornstar Derrick Pierce. After she wins she is so excited by his presence she exchanges the million dollars for one night with his cock.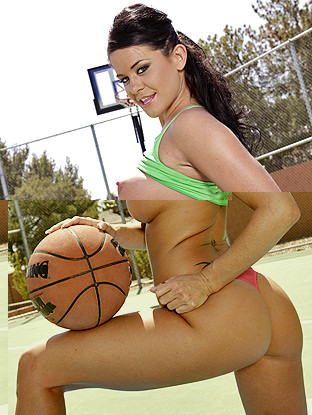 Savannah Stern BigTitsInSports HD Video Trailer
What people are saying about: Savannah Stern - Million Dollar cum-Shot bigtitsinsports scene
Comment #1
MissSnoogans said: When I think million dollar check, I always think of Major Stud. This is one bad ass chick. She's built for a pounding. Can you believe her camel toe was showing through her shorts? Something about Derrick gets this chicks going. The only thing that kept her from not swallowing his cock was it's attached to his body. Then she just put in work riding that cock. He was hitting the right stuff from behind. I can see how she worked up a thirst after that ordeal. Snoogans!
Comment #2
dmfrypie said: God she's hot. And totally underrated. She's a pure cocksman, one of the best fuckers in the industry let's not take her for granted here!
Comment #3
vickshardon123 said: she has a hot ass body, and i would pound the shit out of her. but that face is killer weird. i dont like it. and for derrick peirce, get his small ass dick and dumb fucking acting out.
Comment #4
bladrun200 said: i think she's one of the best in the bizz. the boobjob realy helped that though. she's in my top 5!
Comment #5
Angelus4376 said: Take away weak-ass and bland Derrick Pierce and you've got an awesome Savannah Stern scene worth watching...and make her wear basketball sneakers! And REALLY TALL socks...Less bare feet! SHOES ARE DOPE!!!
Savannah Stern BigTitsInSports Picture Gallery