Big tits in sports presents: Capri Cavalli loses at basketball and flashes her titties as the winners prize
Scene Title: Basket Boobs
Storyline: Keiran makes a basketball wager with Capri, if he wins he gets to smother his face in her tits. If she wins he has to take her out to the fanciest restaurant in town. It's already a win win situation for Keiran but he gets much more than what he bargained for!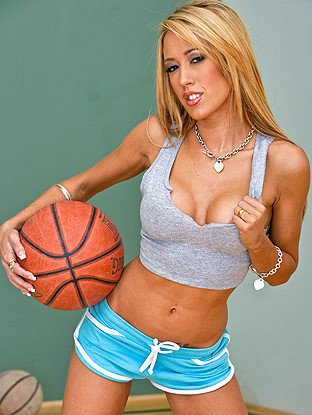 Capri Cavalli BigTitsInSports HD Video Trailer
What people are saying about: Capri Cavalli - Basket Boobs bigtitsinsports scene
Comment #1
sanity12 said: Capri really should consider playing molly ray cyrus' Hanna Montanna parody. She would really fit the role. any other actress just wouldn't reasemble the character. Brazzers you should think about a parady skit or movie about Hanna Montanna starring Capri Cavalli. It would be a hit!!
Comment #2
miller31171 said: These two were fucking..... and I dont mean for their job. I've seen a lot of scenes in my life and its not that often you come across both stars really into it. They were enjoying every last bit of it. She's a hottie. Talks a little too much but does have a real sweet moan to her.
Comment #3
sirsol said: capri is an incredibly beautiful girl. as well as being bale to fuck really well. would have been good to have charisma also. but tell me one thing why do (nearly) all the girlsw dark hair want to die it lighter (inc capri) many of them suit dark hair better. and its not true gentlemen prefer blondes, certainly i dont
Comment #4
marcus99 said: Capri has an incredible body. I was surprised how well she handled his cock. That's a lot of dick for a girl her size to take.
Comment #5
MissSnoogans! said: Nice cameo from Charisma Cappelli. I'm sure everyone would have rather of seen both chicks. Not saying that Capri didn't hold her own. I love how Keiran ripped her shirt open. That would have been a sweet 69 had Capri of did more than lick the head. I like how Keiran used the basketball to start fucking. One of the best things going for Capri besides her body and looks. She loves to ride the cock. The doggy was hot too. Was that the Toyota ending? Snoogans!
Capri Cavalli BigTitsInSports Picture Gallery