Big tits in sports presents: Avy Scott loves the shaft of a cock at golf
Scene Title: Grip it n' Rip it
Storyline: Something tells me that Avy is a bit of a floozy, cause it didn't take much from Charles to get her in the sack. All he did was assist her with her golf swing and next thing you know, his penis is in her mouth. What a world we live in. Shucks!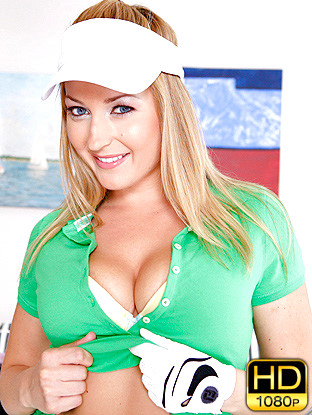 Avy Scott BigTitsInSports Picture Gallery
What people are saying about: Avy Scott - Grip it n' Rip it bigtitsinsports scene
Comment #1
cdhombre69 said: I love this girl. First time I have seen her. Loved her normal and mature attitude. Really funny. Absolutely loved watching her give head with a golf glove on!!!!!! And she gave head a lot better than Charles swung the fuckin' golf club.
Comment #2
Don_Tomas said: I love to watch Avy give head-always so natural, makes it look so easy to get right down to the very end of the shaft w/zero gagging. Her body, and especially her great tits are still very nice. Good big tits in sports scene in my book.
Comment #3
MissSnoogans said: Damn this was like hole 17 at Sawgrass called Island hole. The perfect par 3 is Avy "Great" Scott, Major Stud, and playing golf. He had me fucking cracking up. The sad part is he was being funny and Charles Barkley still has a worse swing than him. I loved the golf talk that had going on too while they fucked. The flicking her nipple with his cock was hot. Her telling him to go for the one with grass was funny and her leaving the glove on was a nice touch. That front nine they played was decent but I like them better on the back nine. Extremely hot seeing her sweat like that from fucking so good. She took him for a great cart ride. That cumshot was a perfect hole in one. Snoogans!
Comment #4
Nelson17 said: Yes I agree, Avy has tits like they should be, keep'em like that Avy. Charles is over the top and becoming a Billy Glide, he don't deserve beeing paid.
Comment #5
marcus99 said: With all the FAKE tits on this site, it's nice to see a big delicious REAL rack. Her body is fucking phenominal, and she's one of the best performers on this site too. Take notes girls...this is how a star does it ;)