Big tits in sports presents: Alexis Texas with kung fu fucking titties
Scene Title: Everybody Was Kung Fu Fucking!
Storyline: Alexis Texas is a karate master and her most deadly weapon is her big tits. When her sensei invites her to the Dragon Fury Tournament she utilizes the power of her big tities to overcome the wrath of karate master Lee's dick.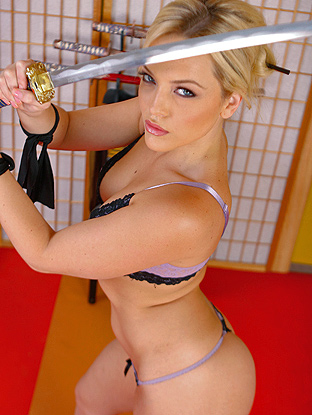 Alexis Texas BigTitsInSports HD Video Trailer
What people are saying about: Alexis Texas - Everybody Was Kung Fu Fucking! bigtitsinsports scene
Comment #1
great stuff! she just keeps getting better in every scene
Comment #2
MORE...seriouisly...wtf..this girl's ass is like the best out there right now...she fucks n sucks like a banshee...MORE GODDAMNIT!!!! she's voted every month...exploit that pussy pleeeeeeeeeeeease!
Comment #3
fake tits ain't always big tits! Alexis is just fine but those ain't big tits! She has to push them together with open palms to get a good tit fuck, a big titted woman just shrugs and has twelve inches of cleavage to fuck.
Comment #4
Absolutely FUCKING AMAZING - as always, Ms. Texas gives another A+ performance. Please keep her cumming and hard ZZ, she is one of your top gals/talent on this site. I can bury my face into that sweet ass of hers and eat all fucking night long :)
Comment #5
The gargantuan ass of Alexis Texas back in action. The fight sequence wasn't too bad. Talk about getting a face full of ass. Yeah finally got a decent amount of pussy licking. He wasn't fucking are with the spoon as he give her two servings worth. I loved how she worked in cock in doggy as she wiggled on him. Thank goodness for cowgirl cause it would have been an utter disappointment. Her titties looked real good in reverse cowgirl when her body wasn't stretched out. Move that hand next time if the reverse spoon is getting done with an ass like that. Snoogans!
Alexis Texas BigTitsInSports Picture Gallery