Big tits in sports presents: Jenny gets her tight pussy streched by a massive cock
Scene Title: Jugg-of-War
Storyline: Jenny is the champion of Jugg-of-War and today she's defending her title against two opponents... Little does she know that the second contender is Dane Cross, and he's not planning on going easy on the big-titted champion.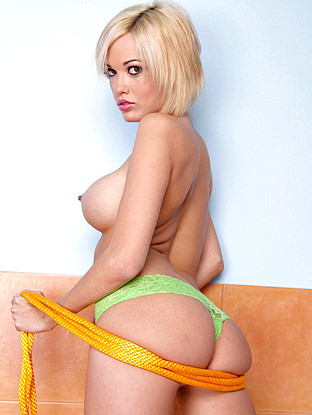 Jenny Hendrix BigTitsInSports HD Video Trailer
What people are saying about: Jenny Hendrix - Jugg-of-War bigtitsinsports scene
Comment #1
highlife31 said: you guys are funny complaining about hair and tits.... WAAAA CRY ME A RIVER... stop being gay and critiquing her outfit, and watch the hot broad bang... :-))) If she had green hair and no tits i'd still fuck her... but she doesn't, which is even better.... haha nice scene...
Comment #2
randrade251 said: she was gorgeous in the very 1s scene, no need to change anything shrort hair + breast implant = fail
Comment #3
huppsavage said: She was so much better without those terrible implants. She had great tits and hair, why mess with them. She was in my top 10 now she might only barely make the top 200. Terrible
Comment #4
JediG16 said: I always look at implants as UPGRADES. If I can touch em, suck em, squeeze em and fuck em, they aren't fake. And I like em better then ones that are saggy, droopy and sloppy. Thanks for gettin em, Jenny.
Comment #5
BiV_aka_funkdoc said: Didn't mind this story, and even though I liked Jenny pre-plastic, I'm still diggin her new additions because they look good. My issue is putting the incomparable Jenny Hendrix with this scheplrock. I thought we had seen the last of him? We're lucky she's a really good performer and made this as hot as she could have, plus water-fucking always wins with me. Good scene could have been better with a different dude.
Jenny Hendrix BigTitsInSports Picture Gallery