Big tits in sports presents: Jayden and Krissy fucking their swimming instructor in the pool
Scene Title: Fuck Us Hard Coach!
Storyline: Jayden and Krissy are members of the Brazzers diving team. However, the two of them have started acting like divas lately and their coach, Mr Pete, is not very happy with their brat-like behavior. Mr Pete gives them shit for being late and threatens them to kick them out of the team if they don't start being more responsible. The girls' behavior doesn't change but they know how to deal with the coach to get away with it…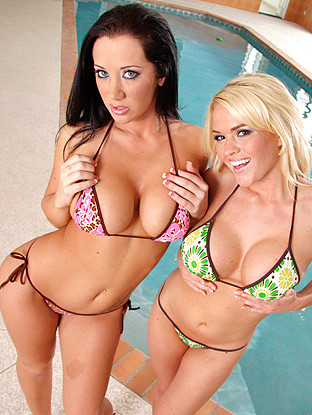 Jayden Jaymes and Krissy Lynn BigTitsInSports HD Video Trailer
What people are saying about: Jayden Jaymes and Krissy Lynn - Fuck Us Hard Coach! bigtitsinsports scene
Comment #1
aashebjuw said: very good scene...krissy lynn should do more underwatrer blow jobs...maybe catch a load underwater. jayden james was excellent underwater. maybe krissy and jayden eat pussy undewater next
Comment #2
pole123 said: Hey is it just me, does anybody else loves underwatersex??? Brazzers should do an underwatersexscene!!!! several girls on this site have already done it. Daisy Duxe, Sandy Knight and Madison Scott just did one, so it shouldn´t be so difficult
Comment #3
matias4 said: I love the way you fuck Jayden!! u re so hot! come to south-america one..i would like to fuck with u on the beach!!!
Comment #4
HokutoWolf said: Ive only busted amateur porn thus far in my career but i gotta say after scopin out this scene that nutshot fuckin blew like a corpse suckin dick u guys should put him thru some porn trainin or something have him tightin up his game the fuckin in this scene was sweet though and jayden u lookd phenominal awesome mama.
Comment #5
JaydenJaymes said: Can we lay off the rude comments about the cum shot? How about the HOT FUCKING???? We all had so much fun doing this big tits in sports scene! There was great chemistry throughout the whole thing! I loved it! I agree that maybe it wasn't the best cumshot, but shit happens, you know? It can't be perfect all the time! :) But, as long as y'all enjoyed the sex, I'm happy!
Jayden Jaymes and Krissy Lynn BigTitsInSports Picture Gallery