Big tits in sports presents: Busty Skater falls and gets big cock in mouth for it
Scene Title: Skate Date
Storyline: When it comes to roller skating Hunter is a lost cause. In order to get up and rolling, Hunter hires a skate instructor to show her the ropes. But when a bad fall causes her skating lesson to be cut short, Hunter is carried back home by the instructor and given a lesson of another kind.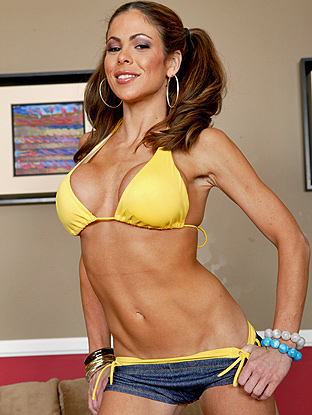 Hunter Bryce BigTitsInSports HD Video Trailer
What people are saying about: Hunter Bryce - Skate Date bigtitsinsports scene
Comment #1
I have a feeling that someone is telling these otherwise beautiful women that they need breast augmentation and is referring them to unskilled doctors. There are other ways to perform augmentation that don't leave horrible scars under their breasts. These scars are not attractive, and neither are boobs that are obviously FAKE. When these women turn 50 they will turn on a lot of same-aged men with boobs that don't sag, but until then, keep them out of the business--or at least wait until those scars heal to the point that don't detract from their performance.
Comment #2
i agree she did l;ook better in august and earlier this year but i still want to taste her squirts and sh is the best maybe shes havin atough time though give her a break beggers cant be chosers id lick the crack of her ass anyday
Comment #3
SHE IS ONE OF MY FAVORITES..... UNTIL NOW! HORRIBLE TIT SCARS, WAYYY TOO SKINNY AND RIPPED... YOU LOOKED BETER IN AUGUSTS VIDEOS....SQUIRT BETTER, SCREAM MORE, GET A NEW PARTNER
Comment #4
Yep, agreed, this scene lacked something. Hunter can fuck like fury and gives all other "pros" an intensity to aim for. Most women fall well short of this dynamo. She was too much for this guy to handle and it showed. She wasn't feeling the reciprocation and just got the scene over. She needs a guy with energy to match hers - happy hunting brazzers. Hunter, you keep rollin' babe!
Comment #5
When I saw that these two were going to do a scene together. Oh shit it's on was my thought. Danny who throws his cock like Thor throws his hammer. Then you have Hunter who can put out forest fires with how much fluid she can squirt. Well the head service was everything I thought it would be. Cowgirl was pretty bad mainly cause her ass isn't made for it. Yes plenty of action happen after wards but I wasn't moved. I felt like they went through the motions. I do believe had the chemistry flowed better then this would have been exciting. Snoogans!
Hunter Bryce BigTitsInSports Picture Gallery