Big tits in sports presents: Courtney Cummz fucking instead of doing her yoga class
Scene Title: Sweatin to the Boobies
Storyline: Johnny shows up a little early for his yoga class, but Courtney the instructor, is kind enough to let him hang out and watch her aerobics class. Woo-wee, those ladies sure do sweat up a storm. The odds are pretty good that he'll find one of those broads to throw it into.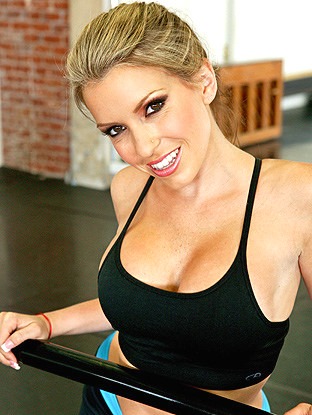 Courtney Cummz BigTitsInSports HD Video Trailer
What people are saying about: Courtney Cummz - Sweatin to the Boobies bigtitsinsports scene
Comment #1
oscarxuan said: the lady is fuckin pretty ....like high school student . isnt she?
Comment #2
ppeteyy said: Courtney fucks me truly awesome!! seeing me through the sexy mirror.
Comment #3
robertomalone said: Great scene. Good big tits in sports production values and and an interesting and authentic set. Loved the aerobic dance routine warm up with the girls (one of whom, I couldn't help noticing, was gorgeous little red-headed sex pixie Nikki Rhodes; please, please, please bring her back for another scene; I love her), and the production values were excellent. Courtney was very hot and acted really nice and slutty, and Johnny was as class as always. Good stuff!
Comment #4
piamgooz said: That mirror was pretty much awesome.
Comment #5
jj66123 said: Great scene. "Do you like me blowing bubbles?" Yes I do! do an extension of the scene where he fucks the other ones. But courtney was great. instant classic
Courtney Cummz BigTitsInSports Picture Gallery